Intorex CNC Lathe for producing Turned Spindles and Newel posts.
Produces stair spindles and newel posts for our bespoke staircases - having this production facility in house helps us control cost and meet deadlines and takes away many risks involved when having to rely on outside sources.
Stairplan Expands into Second Unit at Stafford Park

Due to our growth in the Staircase market and the space taken up by our growing number of machines and the assembly area required for our staircases when the factory unit C3 next door to us came on to the market it became clear we needed to invest in the extra space if we we going to continue to meet the growing demand for our Staircases.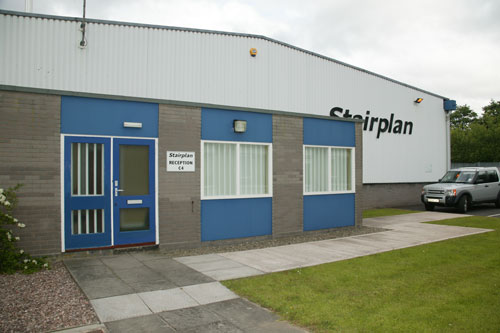 Having both units also gave us a larger yard area for loading and storage.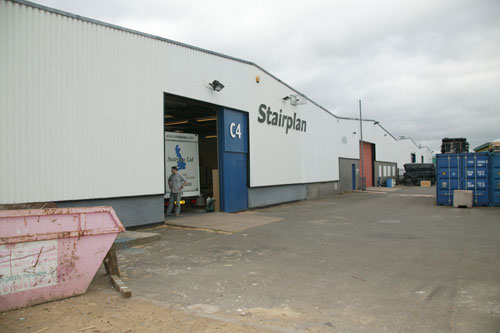 Below - This was our First staircase with the new CNC technology and software.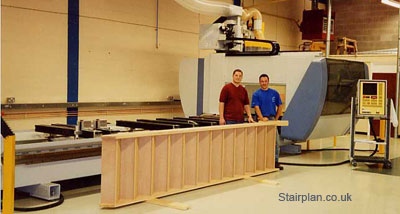 Below you can see a staircase being assembled in one of our Stair Clamps in the original Stafford Park workshop.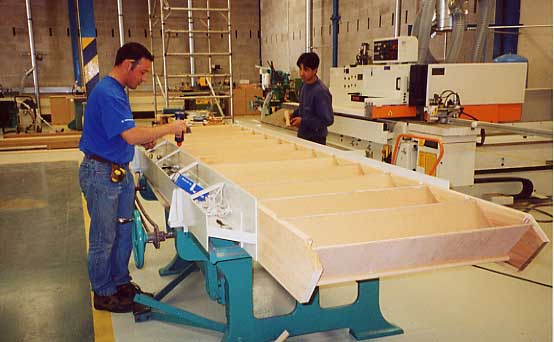 Following the purchase of the second unit at Stafford Park the assembly workshop and primary Machine workshop were split and we could assemble multiple staircases at the same time.

CNC's 3 & 4 Soon followed and both workshop's at Stafford Park reached capacity.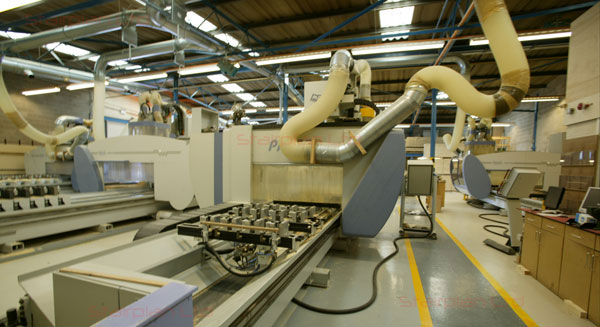 With both the Machine workshop and Assembly workshops at capacity and no option to purchace a further industrial unit adjoining these we made the decission to move everything to a far larger facility.
2010 Stairplan Move from Stafford Park to a New Larger Facility in Hortonwood, Telford. About Us